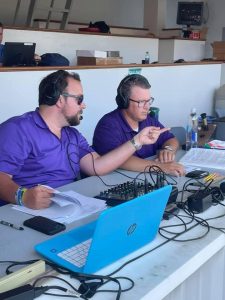 AARON & CALEB - WCCK
Aaron and Caleb are the Voice of Lyon County High School sports as well as Marshall County High School Soccer.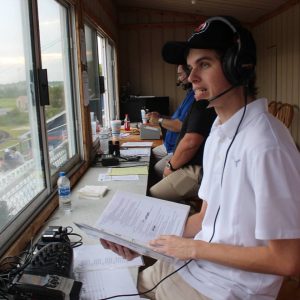 SAM GORMLEY - HERITAGE MEDIA OF KY
Sam Gormley covering Grayson County High School Sports For The Twin Lakes Best Mix K105 and Leitchfield's Country Station 103.9 The Moose.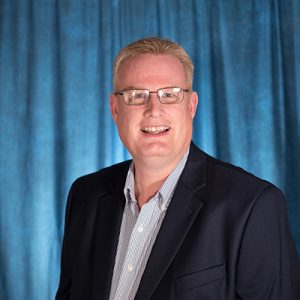 JEFF SISK - WHOP
Jeff Sisk has been doing play by play for over 30 years. Roy Keller has been doing stats for Hopkinsville High Football for over 40 years and Ted Jatczak has provided color for 12 years.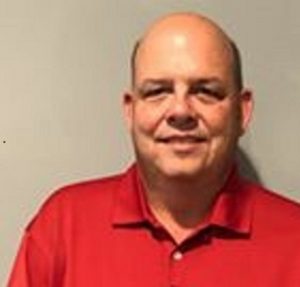 TODD HAMILTON - WHOP
Todd Hamilton is in his 40th year as a sports broadcaster and 13th at WHOP. He covers Christian County football and basketball, local HS baseball & softball in the spring & Hoptown Hoppers baseball.


JAMEY JOHNSON, BRYON HALL, JEREMY HALL
& JOSH MCKINNEY - WMDJ
Long time sports personality Jamey Johnson along with former coaches Byron Hall and Jeremy Hall and
former WYMT sports director Josh McKinney call football, basketball games and produce weekly podcast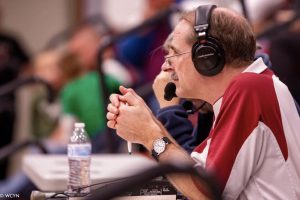 JIM SWINFORD - WCYN
Jim is known as the voice of the Breds and Fillies. He has called play by play for WCYN for 34 years. He has been honored and recognized for his contributions to Harrison Co. sports.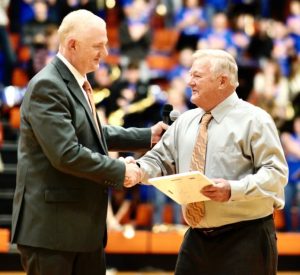 JEFF WATERS - WCBL
Jeff Waters has been the Voice of the Marshall County Marshals for 28 years. Inducted into the Marshall County Athletic Hall of Fame in 2013. Inducted into the KABC Court of Honor in 2017.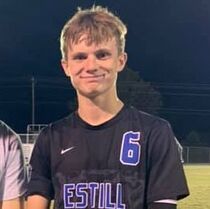 MATTHEW WOOLERY - WSKV
Brand new to the broadcast of soccer, he has played and brings that enthusiasm and love for the sport & players to his broadcast.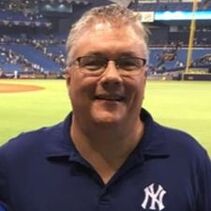 MATTHEW HALL - WSKV
In his first year of broadcasting as the host of the "Engineer Report", he has been behind camera for years filming everything from football, baseball & basketball to ice hockey & horse racing.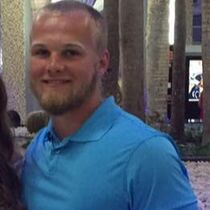 CALEB CLICK - WSKV
New to broadcasting, he's bringing his experience as a player, knowledge of the sport & family broadcast heritage to the table.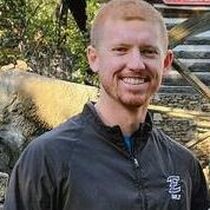 ANDREW FARMER - WSKV
In his first year of broadcast on basketball and baseball, he brings professional play-by-play to any broadcast of which he is a part.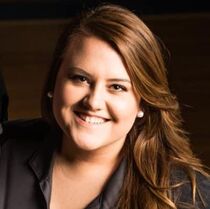 SHAYLA CARROLL - WSKV
First year in broadcast of volleyball. A former coach, she loves engineer sports and brings that passion to her broadcast.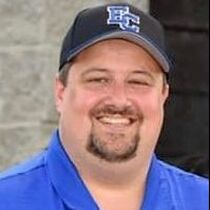 JOSH YOST - WSKV
Broadcasting 3 years football, basketball, baseball, volleyball & soccer. His favorite part is trying to create a picture of what's happening in the listener's mind so they feel like they are there.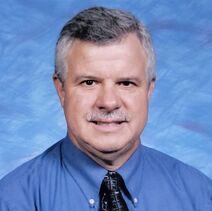 JEFF TATE - WSKV
Broadcasting for 20 years basketball, softball & baseball on three stations. He loves bringing information about individual players, teams, family ties & past players out during the broadcasts.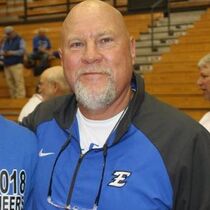 BRIAN CLICK - WSKV
Broadcasting on & off for 17 years on three stations. He enjoys being able to talk positively about the kids on the air and not just report the game - knowing the kids & their parents.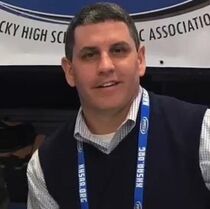 WILLIAM HARDY - WSKV
Broadcasting 32 years football, basketball, baseball & softball on four stations. His favorite part is showcasing the kids of Estill County by giving back to the program.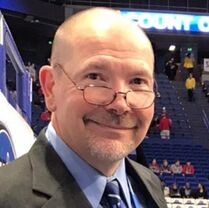 DANNY WOOD - WSKV
Broadcasting 32 years football, basketball, softball & baseball on four stations. His favorite part is promoting the student athletes from the school that he graduated from, taught at & coached at.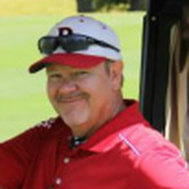 DAVID FAULKNER - WSKV
Broadcasting 17 years football, basketball, volleyball, baseball & soccer. His favorite thing is covering the student athletes on their journey through their sports career.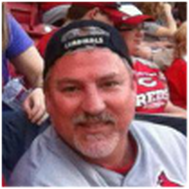 KEN SIMON - WSKV
Broadcasting 17+ years football, basketball, volleyball, baseball, softball & soccer. A sports enthusiast in general, his favorite part is the play-by-play. "Broadcasting is a dream that came true!"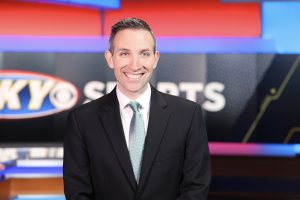 ANDREW CHERNOFF - WLKY TV
Andrew Chernoff is an exceptional employee with a constant positive energy and an incredible work ethic. During the pandemic, he became a dedicated news reporter covering big stories. As a sports anchor/reporter/photographer has a great grasp of all the events happening in our local communities. While our Sports Director is out with a major injury, Andrew has worked hard to make sure we have it all covered and that we are telling great stories. His passion for sports comes out in his daily work. WLKY is very thankful to have him on our team!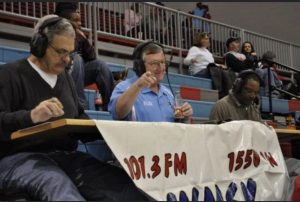 JOHN ROBINSON & DAVID CURTIS - WMSK
John Robinson has served as the voice of the Union County Braves/Bravettes since 1980. David Curtis has been the right hand off and on since 1977. Both men went from playing, to coaching, to announcing play by play. Their passion for sports is undeniable.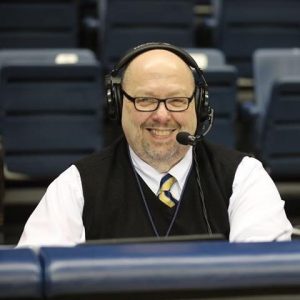 DAVID BRADLEY - MURRAY STATE UNIVERSITY
For 30 seasons, one play-by-play voice has told the story of countless Murray State University Football and Men's Basketball games. Neal Bradley, a Murray State Athletics Hall of Famer, has used his extraordinary talent to share every big moment. One of Neal's most memorable calls occurred in 2010 when Murray State upset Vanderbilt in the First Round of the NCAA Men's Basketball Tournament as Danero Thomas hit the game-winning shot at the buzzer to lift the No. 13 seed Racers to a 66-65 win. Neal Bradley delivered another legendary moment as Murray State's Shane Andrus' made a 52-yard field goal against Eastern Illinois earning the Racers a share of the 2011 OVC championship. The OVC honored Neal with the OVC Media Award for Outstanding Effort in covering the conference. Neal Bradley has also been the Championship Game voice of the KHSAA Girls Sweet 16 since 2011. Neal has also served as Morning Show Host on Forever Communications' WNBS in Murray for 35 years. Neal Bradley continues to tell the story of every Murray State Football and Men's Basketball contest, and his voice will forever be associated with the proud tradition of Racer Athletics.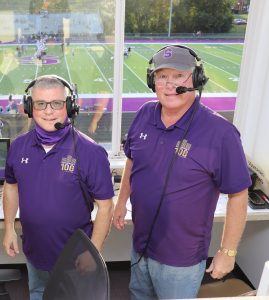 JON BURLEY & TIM WASHAM - WYKY
For over 20 seasons, Jon Burlew and Tim Washam have been the voices of Somerset Briar Jumpers sports. They continue the long tradition of Somerset sports that have been broadcast locally since 1947. Tim & Jon have a strong and loyal following on air and  on-line with listeners, fans, coaches and our broadcast partners. Their commitment to the teams and school goes beyond sports season, as they promote and support the school, students and players throughout the entire school year. Jon & Tim's coverage of the 2019 Class 2A State Football Championship game, which the Briar Jumpers won, received local and state-wide media attention.