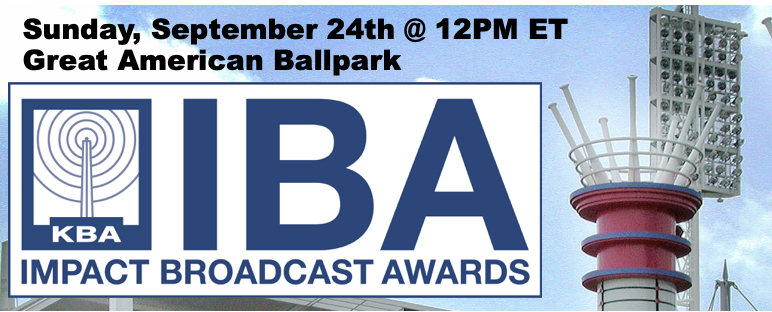 The 2023 Impact Broadcast Awards will be presented in conjunction with KBA's Annual Conference at the Northern Kentucky Convention Center, September 24-25, 2023.
A special Impact Awards event will be held at Great American Ballpark in Cincinnati at 12pm on Sunday, September 24th.
The window to submit entries will open on March 27, 2023.
This page will change to reflect the rules and entry steps on March 27th.

The Kentucky Broadcasters Association would like to congratulate the 2022 Impact Broadcast Award recipients.
Recipients will be further recognized during KBA's Annual Membership Conference, September 25-27th in Owensboro.
If you have any questions regarding the 2022 Impact Broadcast Awards, please contact Becky Day at becky@kba.org.